How to grow your e-mail list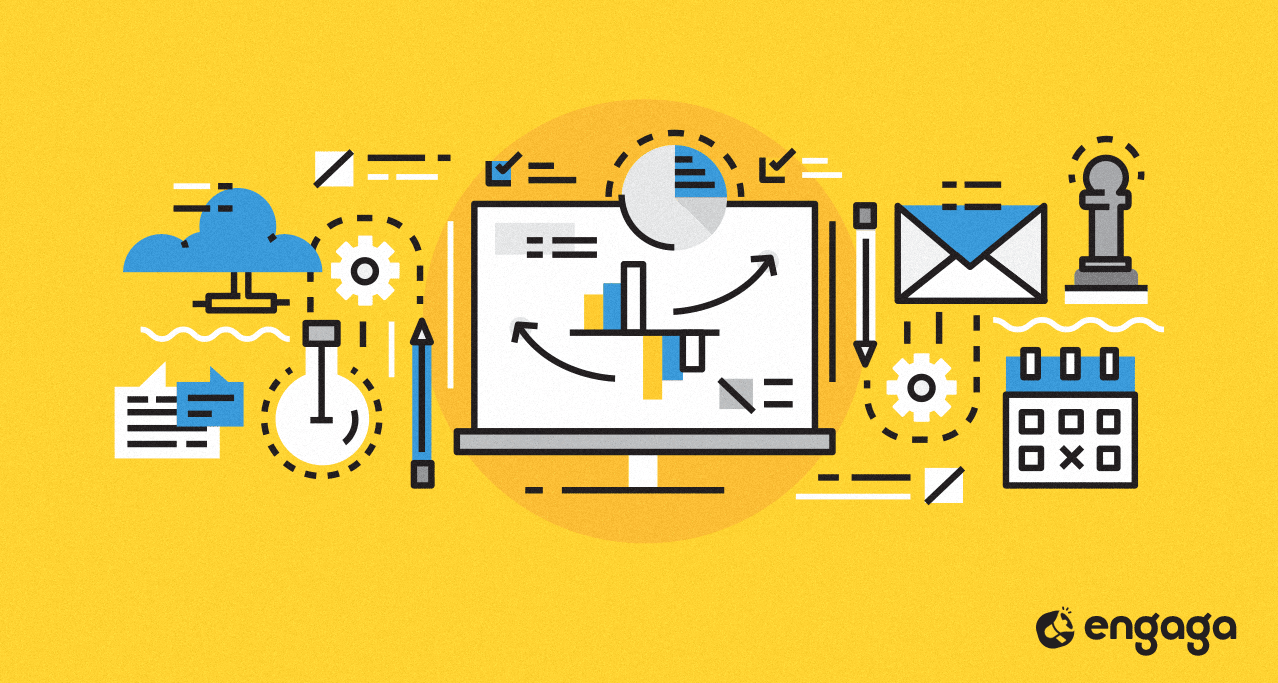 E-mail is still one of the most effective methods of marketing online. If you are not doing e-mail marketing, you might be missing out on a great opportunity to grow your business.
One of the most important components of being successful at e-mail marketing is growing your e-mail list in an efficient and effective way. Here is some advice on how to collect e-mails and build your subscriber list.
Send only interesting and valuable email content
This is single most important advice for growing your e-mail list. For your subscribers, it makes sense to subscribe and stay on your list only if they are receiving something interesting, something of value to them. Nobody wants to receive spam or boring ads.
If you are collecting emails only to send out promotional messages aimed at directly selling your products (e.g. "We have this great product. Buy it now."), please stop and rethink your strategy. You are doing it wrong.
Moreover, the more exciting, interesting and valuable your e-mails, the more likely your subscribers are to forward and share them with their friends. Nobody will share blatant ads.
Offer something of value in exchange for an e-mail address
People will subscribe to your e-mail list only if they feel that they can get something they want in exchange. So, you must offer something of interest and value to your audience.
Here are some examples:
Interesting articles related to your industry
Free professional advice
A free eBook
A significant discount on your products or services
Latest news on subjects that interest your audience
Access to videos or webinars
A free online tool or software
Provide exclusive benefits only to your email subscribers
People will be more likely to subscribe, if by subscribing they can get something that is not available otherwise. Make them feel that they are missing out on something by not subscribing.
Here are some examples:
Offer a free eBook only to subscribers
Better discounts and deals only for subscribers
Exclusive content or insights available only to subscribers
A contest available only to your subscribers
You can even go one step further and introduce a sense of urgency by offering the first 100 (you choose the number) subscribers a gift or discount.
Make it easy to subscribe
So, you have an awesome website or blog which provides high value and is of great interest to your visitors. And with special treats and exclusive subscriber-only offers, they might be interested in receiving email from you. Now it is up to you to make them subscribe with a call to action.
Here are some ways to make this happen and most of these opt-in forms can be easily added to your website with Engaga Spark, a free online tool for growing e-mail lists that we have created.
Top or bottom banner
Opt-in form at the top or bottom of your website might be an unobtrusive yet prominent way to ask your visitors subscribe to your email list.
Slide-in box
Small slide-in box at the bottom of your pages is another possibility. Such slide-in popup may be configured to appear only after user has scrolled down or shown an interest by spending some time reading your content.
Traditional pop-up box
Good old fashioned popup is one of the most effective ways for collecting e-mails, just remember to set up your popups to appear only to your most interested and most likely to subscribe visitors. Do not annoy visitors by showing popups right away, instead let them enjoy your content for a while and show popups only when visitors show interest in your content by scrolling down or spending some time with your content. This is easily done with Engaga Spark.
An inline sign-up form
An inline sign-up form built into your content (for example, at the end of your blog articles) may not be the most prominent way, however it is also one of the friendliest and most polite ways of signing up e-mail subscribers.
A full screen sign-up form
If you are running a very special campaign, feel super brave or have determined that a visitor is very interested, you may also consider a full screen signup form. While this may work wonders, this is also the most intrusive way of collecting e-mails and we recommend to use full screen signup forms with great caution.
Ask for as little info as possible
Always ask for as little info as possible. The less effort is necessary to sign up, the more people will bother to follow through. Ideally you should ask only an e-mail address.
Make your visitors feel comfortable and safe with subscribing
When you collect e-mails, make sure that is done in a friendly and encouraging manner. Ensure your website looks professional and ensure that your way of asking for e-mail is nice and unobtrusive.
People will provide their e-mails only if your website does not look spamy and only after you have established some degree of trust, by providing them a pleasant and beneficial online experience.
It is a good practice to let your subscribers know how often you will be e-mailing them and exactly what kind of information you will be sending. You can also assure them they can unsubscribe any time.
Here are some examples.
Right: John visits your blog where there is an interesting article about personal development. After John has spent some time reading the article, you present him with a friendly invitation to join your monthly newsletter and receive interesting articles like this in his e-mail. Your subscription window also states "you can unsubscribe any time". John decides to subscribe, because he sees benefit and feels safe.
Wrong: Mary visits an online store. There are multiple flashing banners all over the website and a full-screen popup with a text "subscribe and receive latest offers" opens seconds after she enters the site for the first time. Mary does not feel any benefit in subscribing and since the website looks spammy and requests her e-mail address very aggressively, she decides to walk away.
Post call to action on social media and YouTube
To cast a wider net, consider promoting your newsletter or free giveaway on your social networks. Create an interesting and engaging post that asks your followers to sign up and leads to your sign-up page. And remember, make them feel like they are missing out on something by not subscribing.
If you use YouTube, add a call to action at the end of your videos.
There are also apps that allow you to add e-mail signup form directly to your Facebook page.
Invite your customers to subscribe
Your most likely subscribers are your customers and people contacting you. Do not forget to invite them subscribe with an opt-in box during product purchase or signup to your services.
Encourage sharing of your content
Make it easy to share your content with social sharing buttons and encourage your current subscribers to share your content with their friends. The more your content and great stuff is shared, the more likely that somebody else will be also interested in subscribing to what you can offer.
Keep your list healthy
Here is a word of caution to those wo might be tempted to cheat …
Never ever buy any lists with e-mails. And never ever send e-mails to addresses whose have never explicitly subscribed to receive your news. Not only this is ineffective, this is also against the law and will get you shamed, flagged as spammer and banned from sending any emails in the future.
Also, remember that you can send e-mail to your own customers only if you have a privacy policy that discloses such practice and only if you offer an easy unsubscribe option.
What is more, avoid using e-mail addresses that you have not used in a long time (e.g. for a year or longer). People may have forgotten that they subscribed and they may have even forgotten who you are. This may cause them to complain and mark you as spammer.
Summary
So here is a quick summary for growing your e-mail list:
Send only content that your subscribers want to receive
Offer benefits and value for subscribing
Make your subscriber list an exclusive club
Make your visitors feel comfortable and safe with subscribing
Make it easy to subscribe
Cast a wide net by inviting to subscribe your customers and social network visitors
Keep your list healthy and avoid questionable practices